(A.K.A. Shameless advertising of why you should visit New Zealand next Northern winter)
Prior to moving to Norway I was lucky enough to be given a fair bit of advice from down-under orienteers who have done the Europe move before me. Some are still in Europe, some are back home and settled now. But, their opinions always agreed on two points:
It is a long, long, way from home.
You think you know what winter is. You don't.
Both have turned out to be very true, however forewarned is forearmed right? So when I booked my flight to Norway last year, I thought I'd be smart and book a return ticket back to NZ for December. Avoid winter, and a date to look forward to. 2 birds, 1 stone.
At first though, I felt like a wimp; I mean who runs away from their first 'proper' winter?! But then, I started to realise that it was actually quite normal for a lot of European orienteers to escape off on (sometimes multiple) warm-weather training camps. So really, what was the difference in my plan? Bar a few thousand extra km travel of course...
So, December saw me hop on a plane back to NZ; primarily for some summer, family, friends and familiar settings (Summer FFS), but also embarking on my Halden Overseas Training 2016-2017 Winter Antipodes Recon Mission (#HOT1617WARM).
I only half joke though; the main reasons I hear for not coming to Aussie or NZ for holiday and/or training, is the distance and the expense. But really:
The flights are great for catching up on movies. (ok, dubious point. The flights kinda suck, but they're worth it I promise!)
Once you get to NZ/Aus, you will be looked after. Accommodation, training, places to visit, whatever you're looking to do! Honestly, the orienteering community is so welcoming when we travel to Europe, we are so excited when anyone comes to visit us that we get to show off our bit of paradise, and can go even a small way to repaying the hospitality always shown to us.
So yeah, the flights cost a bit, but come for a month or more, we'll look after you. Just ask :)
Anyway, where was I? Enroute to NZ...
First up was a stop off in Canberra for Graduation. I'm not sure what was more surreal; to, after 4.5 years, be able to say I'm signed off and finished my PhD, and officially Dr Ingham? The contrast in orienteering terrain between HDNC on Saturday and OACT Twilight 4 days later ? Or jumping from running in -3C to 35C? Actually, that last one wasn't surreal, just painful!
OACT Twilight 10...
...HDNC4.
Or did I get that wrong?


(Side note: This is not representative of the awesome terrain Canberra has to offer #HOT1617WARM)




After not nearly long enough catching up with Canberra, it was on-wards to NZ, Wellington, Christmas and Summer FFS.
I fielded quite a few questions in the previous months along the lines of "But how can you have Christmas in Summer?!"...well...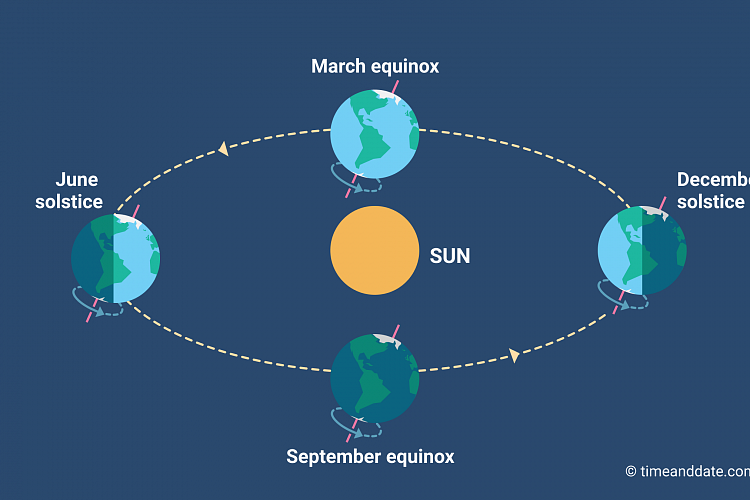 But really, aside from the fact that Father Christmas arrives in boardies and on a surfboard (obviously), we spend it much the same as in the North. You get together with your family and head to the mountains or beaches. The only difference is...
Sunhat and sunscreen, compulsory christmas attire. #HOT1617WARM
The longer I've lived away from NZ, the greater my desire has grown to explore my own country properly. So I was stoked this visit to have the chance to spend all of January travelling the country; exploring new places, revisiting old favourites, and all the time catching up with Summer FFS.
So let's drop the pretense that this blog post is anything more than advertising New Zealand as the best place to go for winter (summer) training, shall we? Cue HOT1617WARM photo reel:
New Years was spent at the family bach (summer house) at Waitarere Beach with the O-gang;
Dunes galore for running, orienteering and biking (...maybe not offtrack with that last one??), and the mountains just a stone's throw away :)




Goodbye to 2015
It was then up to Auckland, although not to run in the sand dunes playground of Woodhill like on 95% of my visits to the big smoke. I did get to the Waitakere ranges, but in a dress, not running gear, for my friends' wedding.
Scrubbed up unruly rabble.
Or the sopranos. Hard to tell.
From there, it was up to Ocean beach and Whangarei Heads for a few days bach holiday with uni friends. I was super excited, both to have 3 days chilling with good friends, and to explore a part of NZ I'd only briefly touched on before. Within 20mins of arriving we were all out the door; me to head up the stunning but brutally steep Bream Head, and the rest (far more sensibly) to the beach.
Q. Which would you choose??
(A: Both)
Stepping into a prehistoric landscape.
Biggest achievement of the weekend, however, was solving the dilemma of 2 identical wasgijs (and one lone triplicate piece??) in the same box...I imagine the level of elation at finishing would have been similar to winning WOC.
How many PhDs does it take to complete a wasgij?
From the North of the country down to the South, after some days chilling at the beach, it was off to the Southern Orienteering Week. The brainchild of Fraser Mills and Nick Smith, I can't speak highly enough of the week: Terrain was as varied as it comes; starting with
Swiss style alpine terrain with native beech forest
, to Wanaka's
'sticky' and steep pine forest covered mountain bike park
, down to the river flats for a
prologue
and
chasing start
in the mazes of manuka scrub, before heading to central Otago for the limestone covered hills of
Butcher's Dam
, and a desert of
gold-mining terrain
at Bannockburn. And a couple of sprints too, just to keep the legs sharp ;)
A pretty full on but fun week! Even more so for staying with the seemingly tireless South Islanders; with every gap in races packed further adventures of biking, kayaking and climbing. For them that is. I just found the closest tree to sleep under each time.
"...so we're definitely just going orienteering aye??"
And the drives were kept entertaining with casual recollections of adventure races that had passed through the surrounding hills, valleys and towns. You know, just your standard comments like:
"Ooh, that ridgeline up there (points to stupidly steep mountain ridge) is where Gazza cracked a shit at 3am and made us take shelter from the gale force wind and hail for like 15mins!! Honestly, we wasted so much time!" Or "oh real?! That raft leg took you 9hrs?? We only took 8!!, but then, we only tipped out 5 times!!" Or "And then Shazza's bike-seat snapped right off, so we made her a new one out of a sheep bone, a shoe lace and a dead possum..."
...The stuff these guys do is amazing, the stories are a little crazy, and more than a little inspiring. It definitely makes running through the forest for 1.5 hrs seem a little less hard-core! I hope I can give adventure racing a go someday. And yet I'm happy to wait off a couple of years yet...
Day 0: Warm up run to Rob Roy Glacier, Mt Asprint NP
Day 1 (Race 1): Matukituki West
Day 5 (Race 7): Butcher's Dam
Exhausted from an awesome week, it was back home to Wellington. Where rest days were well spent; taking more WARM1617HOT propaganda photos from my home training ground along the skyline ridge above Wellington...
One of my favourite places ever.
Hill training anyone?...anyone??
...And a classic O-gang adventure. This time to locate the largest Rata tree in the world. Which, for a bunch of orienteers locating a very large tree, took an embarrassingly long time to find (in very low visibility forest, a dodgy control circle location and no gps signal...just saying!)
#gangstalyf
A gold star for trying, but C- for Greg's tree hugging technique.
With one week of HOT1617WARM left, the pace lifted again; heading back up the Kapiti Coast for the first Central Region Squad Camp, a part of ONZ's new High Performance structure. A handful of elites and a good bunch of keen and talented juniors hit up the beautiful sand dune forests, and the sprint maps of Palmerston North for a solid weekend training.
Central Scorchers; who needs a club house when the weather is like this??
Cramming it all in my last 7 days at home, the day after the training camp finished, I hopped over the (small) ditch to sunny Nelson to test run the NZ Champs courses. I obviously can't say much, given they'll be run this weekend...but a picture's worth a 1000 words. Here's the arena:
Not bad.
The final sessions on my warm weather training trip were to be the W6 sprint races in Wellington; 6 sprints over the 3 day Waitangi weekend. Unfortunately though, my body wasn't so keen after all of the fun of the previous month. A bit of a disappointing end to an awesome 6 weeks of kiwi summer, especially having to missing the chance to return to the World Cup sprint area from 2013. But. I'll be home agian. There'll be another time.
So after a tiring, yet refreshing 6 weeks back home, it was once again time to pack my life into a bag, decide what movies I wanted to catch up on, and settle in for 25 hrs of flights. Up and away to Europe and Season 2016!
So yeah, if you're still actually reading the words in this post, and you're keen for some summer-winter training down-under in 2016/17, just get in touch. We're waiting for you :)